Debi Frock
Executive Director/Founder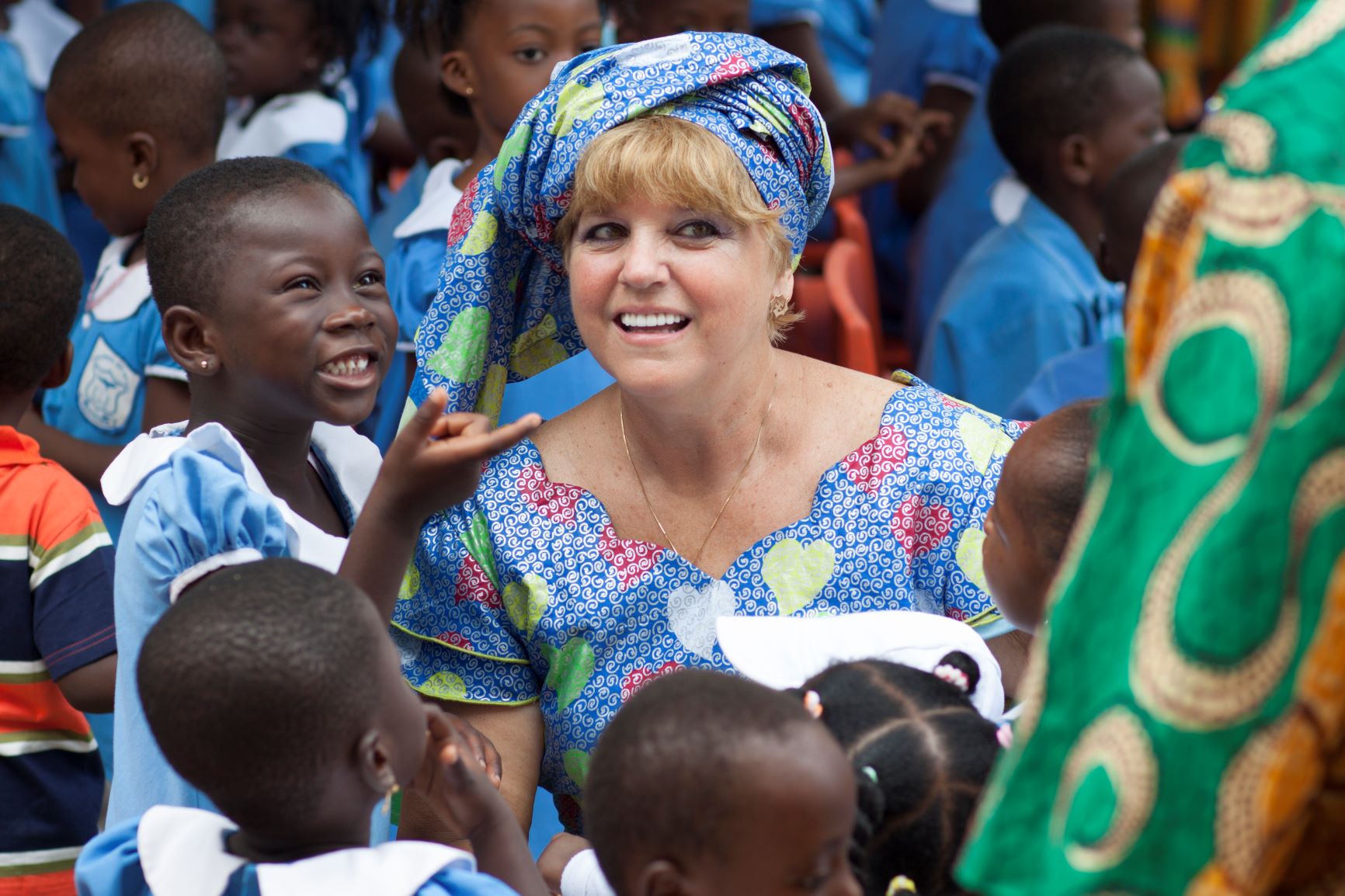 I was born and raised in Baltimore, MD. My dad was a mechanic who built a locksmithing business from the ground up. I remember him taking my mom and I to the inner city in the middle of the night to open a car when someone lost their keys. I learned about the entrepreneurial spirit from the best.
I currently live in Sarasota, FL, with my husband, Scott, and two loving but crazy dogs.
I graduated from Villa Julie College in 1969 with an AA, as a medical secretary and returned to college 30 years later to graduate with a BS in Accounting in 2001.
My careers have included medical secretary, bookkeeper, assistant to the Dean of Students at Peabody Institute, Avon sales rep, accountant for a small CPA firm, and worked for Pimlico Key Service as its accountant for 41 years. Currently, I am an Independent Sale Director for Mary Kay. 
My ten grandchildren consume a big part of my free time. I have always enjoyed singing, playing the piano, sewing, and stained glass.
As a Toastmaster with a Distinguished Toastmaster designation, I have spoken at two TEDx events. One of those events occurred in Nigeria! Akramaman Village, in Ghana, crowned me Queen Mother in 2007, which is my biggest honor.
Since my first mission trip to Ghana, I knew that God was calling me to help the children. After 23 trips to Ghana since my first encounter, I still feel that calling deep inside to continue to  empower children in the US and Ghana through reading.
Ben Spiker, Vice President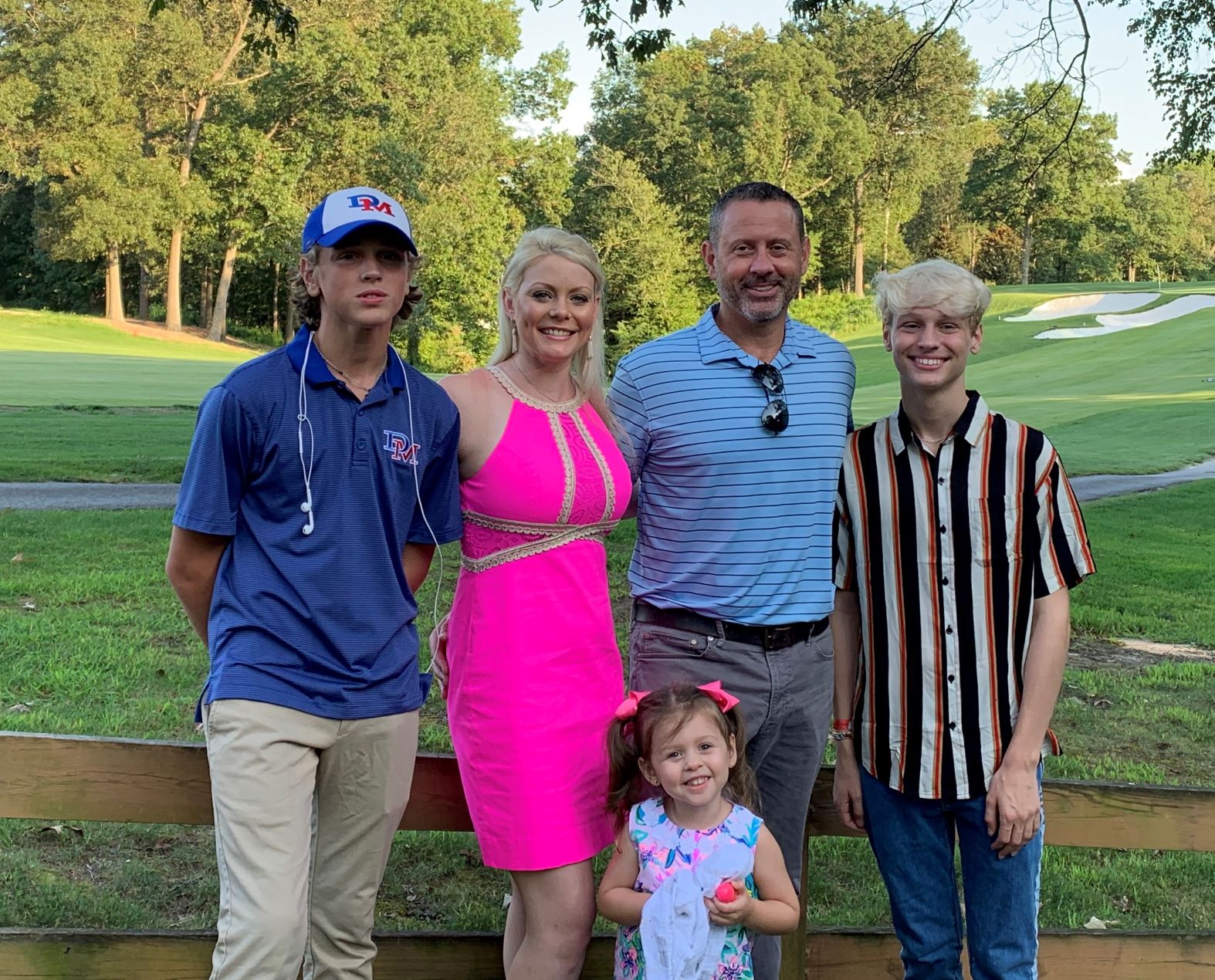 I grew up all over, mostly in the Midwest. We moved 14 times, and finally settled in Maryland my junior year of high school. . . been here ever since. Now I live in Severna Park, Md, with my beautiful wife, two teenage sons, and a four-year-old daughter. Life at our house is an adventure.
I graduated from St. Mary's College of Maryland then backpacked through Europe for three months. I entered the Financial Advising business and now I own my company, Shore to Summit Wealth Management, LLC.
Playing with my kids and traveling are my current hobbies. I was Debi Frock's financial advisor when she established the organization.  Working with her on it, I was drawn to the GMH's mission and her passion for it. Shortly after she established it, she asked me to serve on the board. I recently took my oldest son, Aidan, to Ghana with GMH for reading camp mission in Boate, Ghana.
Bruce Neumann, Charter Member and Head of Construction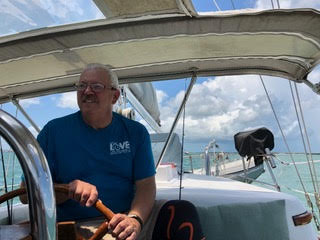 By the time I was 25 I had acquired 27 addresses. The son of an Air Force officer, I grew up all over the world, and got to see much of western Europe and the north eastern U.S. Waynesboro, Pennsylvania is the town where I now reside along with my wife and our four large dogs.
 Being a military brat, I attended numerous schools, and in time graduated from Towson University with a degree in geography and environmental planning. In college I studied African history and geography in lieu of U.S. history and geography. Even then, God was preparing me for service in Ghana! My current employer is Jamison Door Company, where I am the quality coordinator. If you have walked through an air woos door into the produce room in a Costco, you have experienced one of our products.
In my free time I enjoy building wooden ships from plans or photos, and sometimes from kits. I also build a variety of plastic models. In recent years dabbling in acrylics has also become. Favorite pastime. Sail boating is my favorite outdoor activity. My family says I am a great cook, and I do enjoy creating a variety of dishes.
 My first trip to Ghana was with Maryland Episcopal Cursillo in 2004. At Debi's invitation, I joined her initial board of directors in 2005. The same God who called me to Ghana in 2004 and to Ghanaian Mother's Hope in 2005 continues to call me to serve there. My son Zach said it best, "Once you have African soil on your shoes, you will always have a piece of Africa in your heart. 
Pastor Becki Neumann
Education Coordinator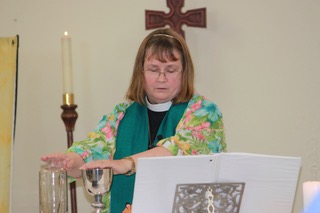 I grew up in Hagerstown, MD, and have lived close all my life. Currently, I live with my husband and daughter in Waynesboro, PA.
 I graduated from Towson University (bachelor's in early childhood Ed., Hood College (master's in early childhood Ed), and Trinity School for Ministry (M.Div.) 
I was an only child who loved to sing and write stories. I sang in our church choir as soon as I was old enough to join. I would sew paper together and "publish" my stories in little home-made books.
I taught young children for 25 years, and teachers for two years. I went to seminary in my 40's and am now an Anglican priest, and rector of Christ Church, and Anglican parish.
In my spare time, ha, ha, I am taking piano lessons as an adult! I love to knit, and I write icons when I have time. Our four large dogs are also a "hobby." We have a Newfoundland, two St. Bernards, and a Newfydoodle living in our home. I once had someone describe me as "She can do more things in less time than anyone I know."
I am passionate about Christ and kids. My husband, Bruce, was on the Board of Directors from the beginning. I was asked to join a year or two in and find it to be a good match for my passion (serving Christ and kids). My life mission statement is to create the context for others to come to know the love of the living God in a way that transforms their life. 
Nancy Hall
Events Coordinator 
I grew up in a small borough in Pennsylvania just outside of Philadelphia. My husband, Stephen, and I moved to Hanover, Maryland, very close to BWI airport and my office at Northrop Grumman where I work as an industrial hygienist/safety officer with a specialty in safety education.
Growing up my parents had a sailboat that we would use every weekend and two weeks every summer. We were on the Chesapeake Bay all the time which led to my love of cruises and being around water.
In my free time, I enjoy reading, traveling, and making beautiful cards. I have a small card business with Stampin Up. Family is very important to me, especially my grandchildren.
I joined Ghanaian Mothers' Hope in 2012 because I enjoy helping the children in Ghana and leaders like Debi Frock.
Rev. Nana Kwasi Ellis
Ghana Resource Coordinator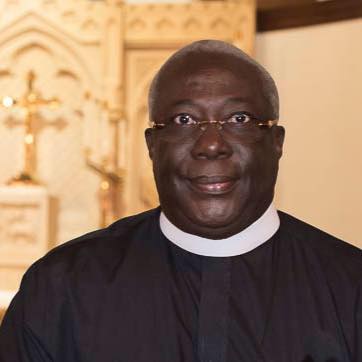 I grew up in Accra, Ghana, West Africa, Where I attended ACI-Ghana. I moved to Silver Spring, MD in the 1990s and St. Petersburg, Florida, in 2019. I received a TSM from Ambridge University.
For several years I was a hospitality consultant and enjoyed traveling around the world.  I became an Anglican priest and when I moved to Maryland, I worked as an Episcopal priest. I am currently serving an Anglican parish in St. Petersburg, FL
I am an avid reader and swing a pretty good golf club. I spend most of my time seeking the ways to help the welfare of children in villages in my home country, Ghana. When I met Debi Frock, I could see her passion for educating children and I joined Ghanaian Mothers' Hope to help her.
Kimberley Bryson Langston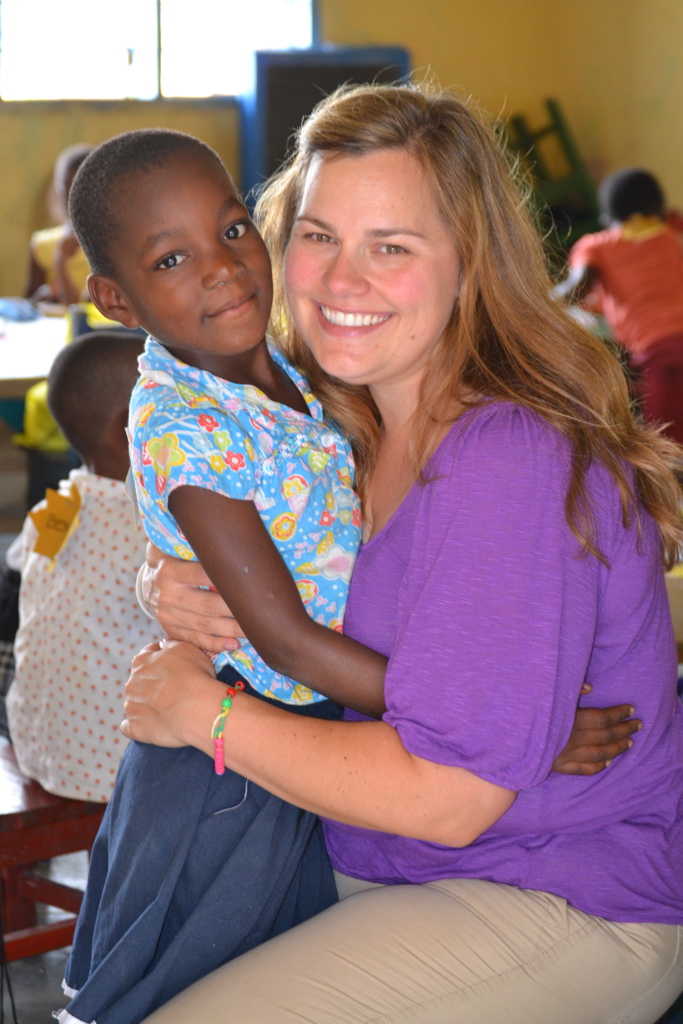 I grew up mostly in East Tennessee (K-8th) and then South Carolina (9th-college) with a short 7-month stint in Idaho during my 8th grade year. So mainly just a Southern girl, but I consider South Carolina home. I currently live in Celebration, FL but we are moving in June to Mt. Pleasant, South Carolina (outside of Charleston, SC).
I have a BS in Industrial Engineering from Clemson University and an MS in Systems Engineering from the University of Virginia. I am an IT project manager/software designer. I architect software solutions for the federal government.
I arrived in SC the summer before my freshman year of high school. When my dad took me to register for classes, I needed a foreign language. Spanish was full and the other choices were French or German. The school had an exchange program for German, so I signed up for that. Turns out that the German program was one of the best in the state and I excelled at it. We hosted exchange students all 4 years of high school. I participated in the exchange program between my freshman and sophomore years, right after the Berlin Wall fell. The following summer, I went back on my own and the year after that, I was our state's winner for a free summer exchange program. Those 3 exchange summers abroad sparked my interest in traveling the world and experiencing other cultures.
I have 3 children – 2 middle schoolers and a 2nd grader, so my hobbies are pretty much on hold until they graduate high school. I do love to travel, both as a family and just with my husband occasionally. I'm also known as the shutterbug that is always taking pictures of our family's adventures. I'm also obsessed with all things HGTV and am having fun designing and decorating for our new home.
I'm a long-term planner; I like to be involved so I tend to over-volunteer which makes our family schedule pretty crazy at times and drives my husband crazy. We lived in Frankfurt, Germany for my husband's job for 3 years and were able to take our children to 26 countries, hopefully sparking some interest for them to travel the world and explore other cultures in their futures. Plus, my favorite animal is the sea turtle.
What drew me to Ghanaian Mothers' Hope? I have a heart for children and really felt God pushing me to go on the 2013 Reading Camp mission trip after Mercia presented at our church service, so I did. Many nights during the trip, we would gather outside the hotel to eat dinner and talk about the program, how the day went, etc. I asked a lot of questions and maybe made too many suggestions, so one night Debi said to me," You know we are always looking for board members." I loved how GMH was homegrown out of one person's grand vision and decided that I wanted to be a part of growing it too.